Sometimes, life can get too real for reality TV's biggest stars.
Earlier this week, MTV announced that they would be parting ways with Jenelle Evans. "MTV ended its relationship with David Eason over a year ago in February 2018 and has not filmed any new episodes of Teen Mom 2 with him since," an MTV spokesperson told Us Weekly. "Additionally, we have stopped filming with Jenelle Eason as of April 6, 2019 and have no plans to cover her story in the upcoming season."
A source told E! News that Jenelle "was crying when she found out about being fired" from the show she spent many years on.
The source said, "This isn't the last you're going to hear from Jenelle. She isn't going to stop." Right now, the 27-year-old is "focusing on what's best for her and the kids."
The news brought mixed reaction from her co-stars including Kailyn Lowry and Briana DeJesus.
But ultimately, the network decided to part ways following the reports that her husband David Eason allegedly shot and killed her French bulldog Nugget on April 30.
Another source told E! News after Nugget's untimely death that Jenelle was "distraught" about it all. Eason allegedly shot Nugget because "it snapped at" their 2-year-old daughter Ensley Eason.
The Teen Mom 2 star told E! News on May 1, "Thankfully the kids did not see him shoot the dog." She was also "very much considering pressing charges" and she was also "considering divorcing" Eason.
E! News learned on Tuesday that Jenelle and her husband are "seeking marriage counseling."
Eason defended his actions in a long Instagram post on May 1.
"I dont give a damn what animal bites my baby on the face… whether it be your dog or mine, a dog is a dog and I dont put up with that s–t at all," he wrote on social media. "I'm all about protecting my family, it is my lifes mission. Some people are worth killing or dying for and my family means that much to me. You can hate me all you want but this isnt the first time the dog bit Ensley aggressively. The only person that can judge weather or not a animal is a danger to MY CHILD is ME."
It's one of the many headlines Jenelle has been a part of ever since she appeared on 16 & Pregnant where she gave birth to Jace in 2009.
Whether it's her up and down relationship with her mother Barbara Evans or the dramatic dynamics with her exes, Jenelle has had no shortage of drama. Take a look at just some of the many moments in our gallery below.
Instagram
You're Fired

Back in February 2018, David Eason was fired from MTV for his alleged homophobic tweets. "David Eason's personal comments do not reflect the views of MTV," a network spokesperson said in a statement to E! News. "With six weeks left of production on Teen Mom 2, effective immediately, we are ending our relationship with him." Jenelle Evans would later clarify that her husband "doesn't hate" people from the LGBT community. "He agrees he will keep his comments to himself from now on," she said.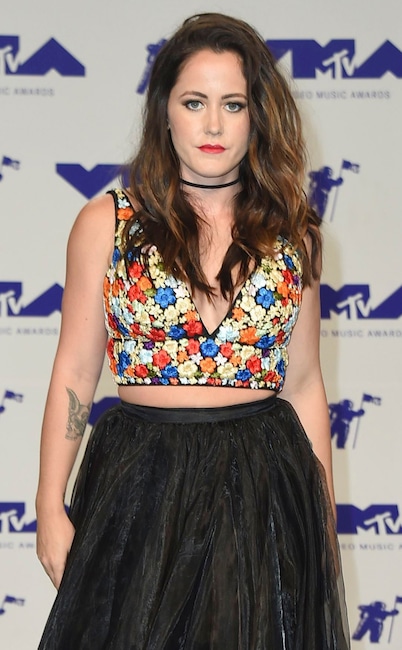 Invision/AP/Shutterstock
Custody Battle

Many viewers won't forget the custody battle Jenelle Evans and her mom Barbara Evans were involved in over Jace. In May 2017, the family reached a custody agreement that provided mixed emotions. "I'm really happy we could get to a decision for Jace but it doesn't change my feelings towards my mom," Jenelle explained to E! News. "She still isn't giving up my son to me but I will fight again in the future when the time is right. I'm happy but devastated at the same time that I didn't take it to trial. But in the world of Jenelle, you learn to pick and choose your battles."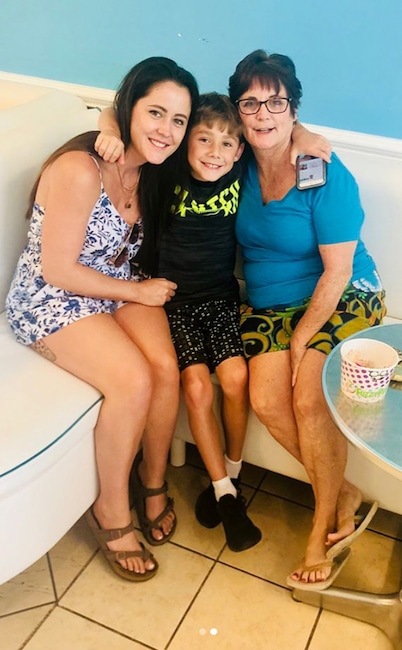 Jenelle Evans/Instagram
Mama Drama

While Jenelle Evans and Barbara Evans have become much more closer in recent months, the mother-daughter duo had many years of highs and lows including a custody battle. "I think our relationship's lost," the Read Between the Lines author told E! News in July 2017. "I don't ever think there's really coming back at any point in time." Ultimately, the pair have bonded on the most recent season of Teen Mom 2 with Barbara being one of her daughter's biggest supporters.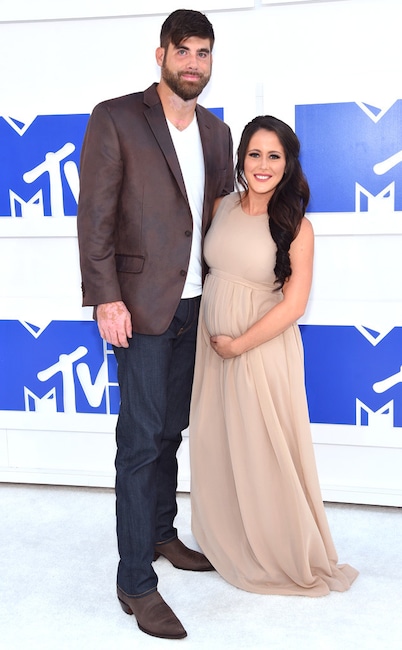 Jamie McCarthy/Getty Images
911

In October 2018, Jenelle Evans claimed in a 911 call that she was "assaulted" by David Eason after he pinned her down. Jenelle would later tell E! News that the incident was a  "drunk and dramatic misunderstanding." David also added, "We have never been happier, thanks for asking!"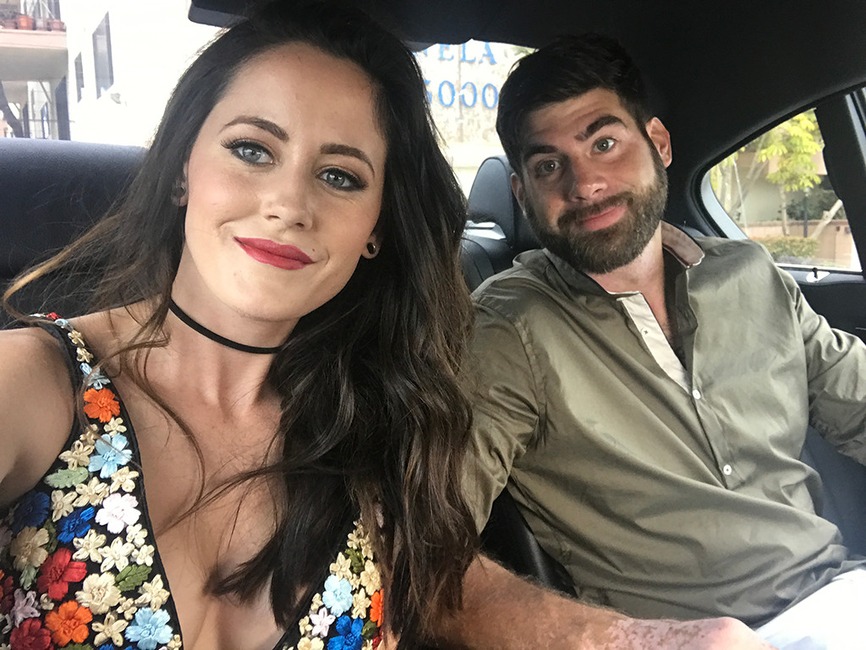 Jenelle Evans for E! News
Pre-Wedding Drama

Before Jenelle Evans said "I Do" to David Eason, cameras rolled as the bride-to-be threatened to call off the entire ceremony. "I don't even know if I'm doing a f–king rehearsal because everything's f–ked up right now," she said in a 2017 episode. "We can just cancel the whole f–king wedding." Uh-oh!
"Until he acts like I exist, then I'm not filming anymore. I want him to talk to me. I want him to ask me what's wrong with me right now. He doesn't care!" she continued.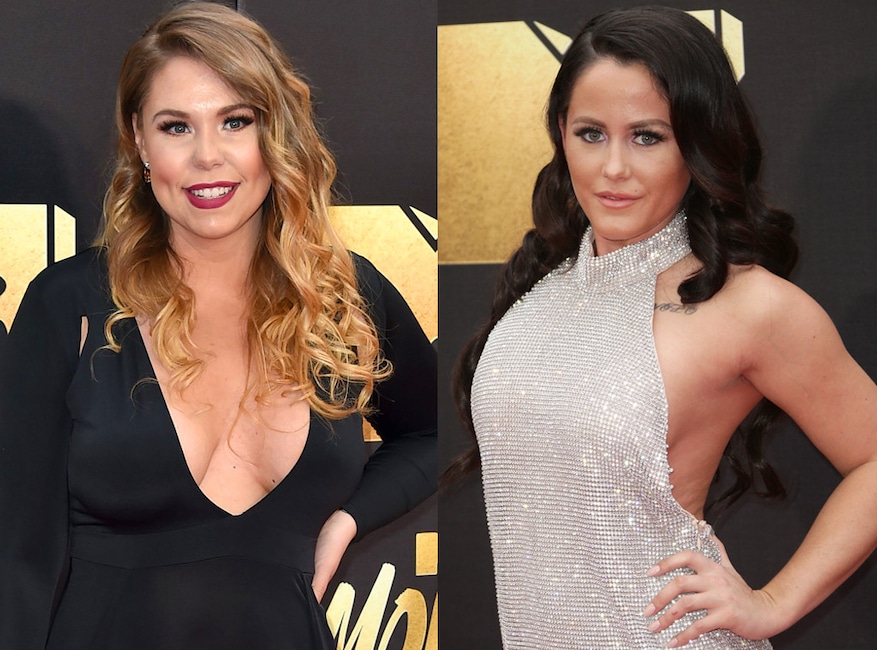 Jim Smeal/Jordan Strauss/Invision/AP/REX/Shutterstock
Feuding With the Stars

During this season of Teen Mom 2, Jenelle Evans found herself in a feud with Kailyn Lowry after Barbara Evans joked about killing her. "It was only a joke," Barbara shared. "I was being sarcastic and everyone freaks out like I want to go kill the girl. C'mon I've known the girl for 10 years. That's crazy s–t." Kailyn would later share: "I heard barb wants to kill me. Are drunk words sober thoughts?"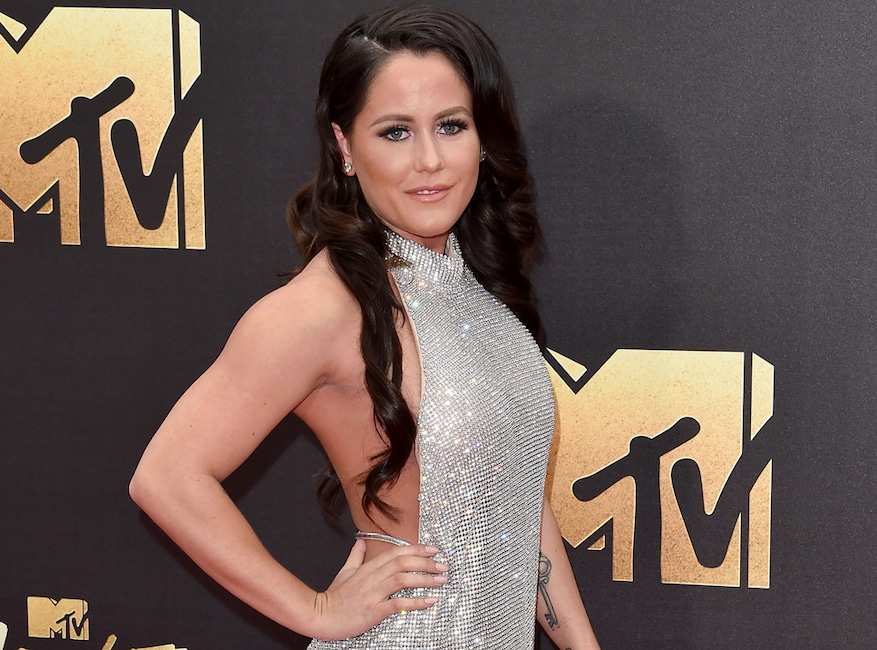 Axelle/Bauer-Griffin/FilmMagic
They're Done

During her time on Teen Mom 2, Jenelle Evans had threatened to quit the show for multiple reasons including poor editing. "Yes, me and David have our ups and downs but yesterday's episode was uncalled for. Because David didn't feel like explaining another argument or drama on camera they make it look as if David is hiding some weird ass shit from the public as if he was hurting me in some way?!" she shared on Instagram back in October 2017. "I have decided after this season I'm probably calling it quits for filming this show. I told Morgan it's getting to out of hand and it's not healthy for us anymore, just harming us mentally. They treat all of us as if we are in a freak show and in cages. We aren't human beings to @mtv what-so-ever."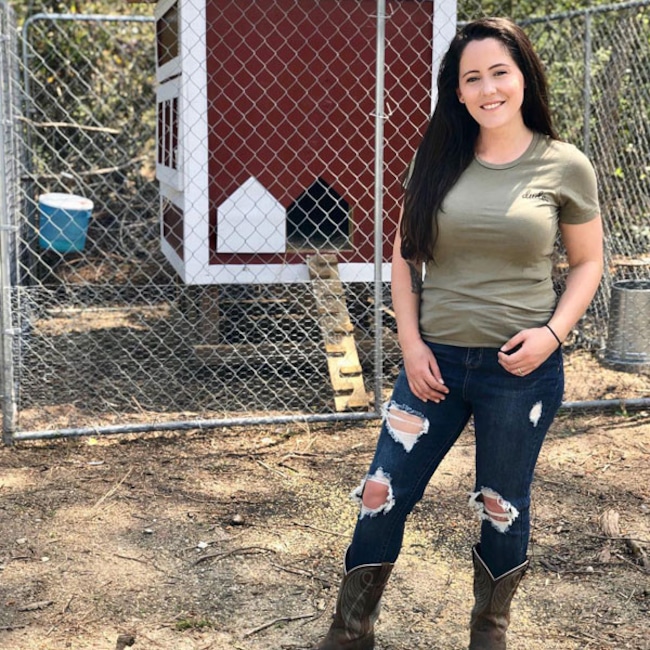 Instagram
Bad Business

In 2018, Jenelle Evans and Blue Apron made headlines when it was determined they would no longer be working together. As for whose decision it was, it truly depends on who you ask. "I decided not to work with Blue Apron because of bad tensions with a previous co-worker they decided to work with as well," Jenelle told E! News. "After breaking the news to Blue Apron, they got on their social media account responding to fake accounts about me telling them they were firing me. My husband got upset by this and [led] to him tweeting them."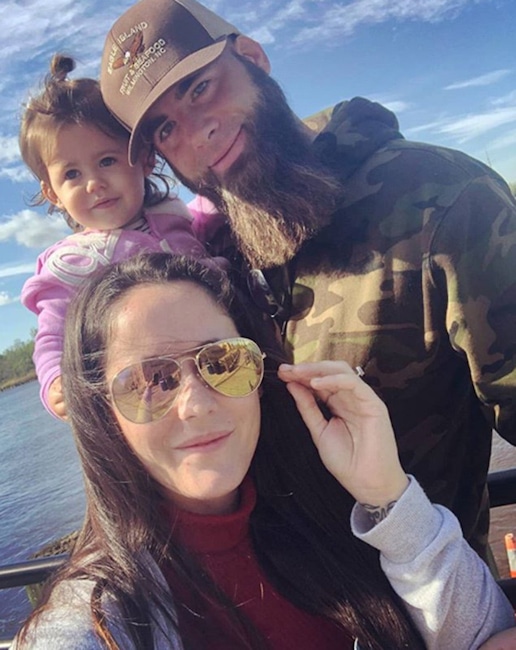 Instagram
Controversial Confessions

In a February 2018 podcast interview, Jenelle Evans admitted she tested positive for THC—a chemical found in cannabis—in the hospital after giving birth to her daughter, Ensley. "I'm not going to lie about that. I tested positive for THC, and Ensley did not test positive. I did," she explained on Vince Russo's The Brand podcast. "So [Child Protective Services] were like—I was in the hospital—they said, 'Did you smoke when you were pregnant?' I said, 'I did within the past 30 days. I said I have really bad esophageal spasms and I throw up every 5 minutes, I can't even eat.' And they said, 'OK, some moms do that. We are not here to judge, we are writing down your information.'"
Teen Mom 2 airs Monday nights at 9 p.m. on MTV.
Don't miss E! News every weeknight at 7, only on E!